The Rosario Islands are a group of 28 islands that form an archipelago that belongs to the Corales del Rosario and San Bernardo National Natural Park, which is an area protected by the Colombian national government. This protected area comprises an extensive marine area off the coast of the departments of Sucre and Bolívar, with an approximate area of ​​120,000 hectares in total only in the jurisdiction of Cartagena. The protected area has its beginning in the sector of Punta Gigante, about 23 km south of the city of Cartagena, in the township of Barú.
Los Corales del Rosario and San Bernardo National Natural Park is a precious underwater group of ecosystems of the highest biodiversity and productivity, which creates the largest coral reef in the Colombian continental Caribbean (420km2). In this natural park are the most important continental reef formations in Colombia, unique samples of mangrove forests, extensive seagrass that borders the islands, a variety of invertebrates, and a large number of multicolored reef fish.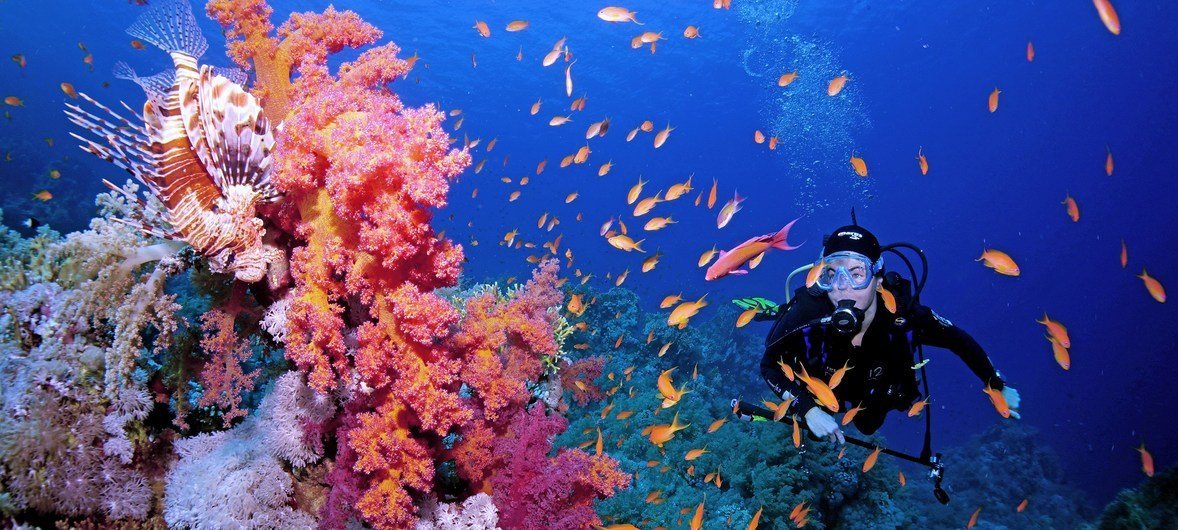 Taking into account the above, the importance of responsible and friendly tourism with the environment, especially with the coral reef barrier, is noted. Therefore, it is advisable to take tours to the Rosario islands with the registered operators and agencies.
The Los Corales del Rosario and San Bernardo National Natural Park, being an area protected by the national government means that these lands (the biggest area) do not belong to anyone (but to the Colombian government) and that the hotels/resorts that are in these places, They are leased for the commercial exploitation of the beaches for the consideration of caring for them and the payment of monthly rent to the Colombian national government. Among the Rosario islands, there are some that are for the exclusive and private use of individuals, such as Pelicano Island,
which is a small island of about (100m2) and that its rent is around $ 1,500 USD per night (for up to 5 people) There are also abandoned places such as the one that was supposed to be the party and rest place of Pablo Emilio Escobar Gaviria and that today is abandoned after the extinction of ownership of the property due to the drug issue.
Some other islands are said to be properties owned by Colombian celebrities like Shakira or the country's politicians. This is a list of some of the islands found in the Rosario Islands archipelago: Isla Marina, Isla del Tesoro, Isla Grande, Isla Caribarú, Isla de Roberto, Isla Arena, Isla Fiesta, Isla Pajarales, Isla Macaví, Rosa Island, Rosario Island, El Peñón Island, Tijereto Island, Pirate Island, María del Mar Island, Pescadito Island, Pelicano Island, Cagua Island, Coral Island, Majayura Island, Gigi Island, San Quintín Island, San Martín Island, Pavitos Island.